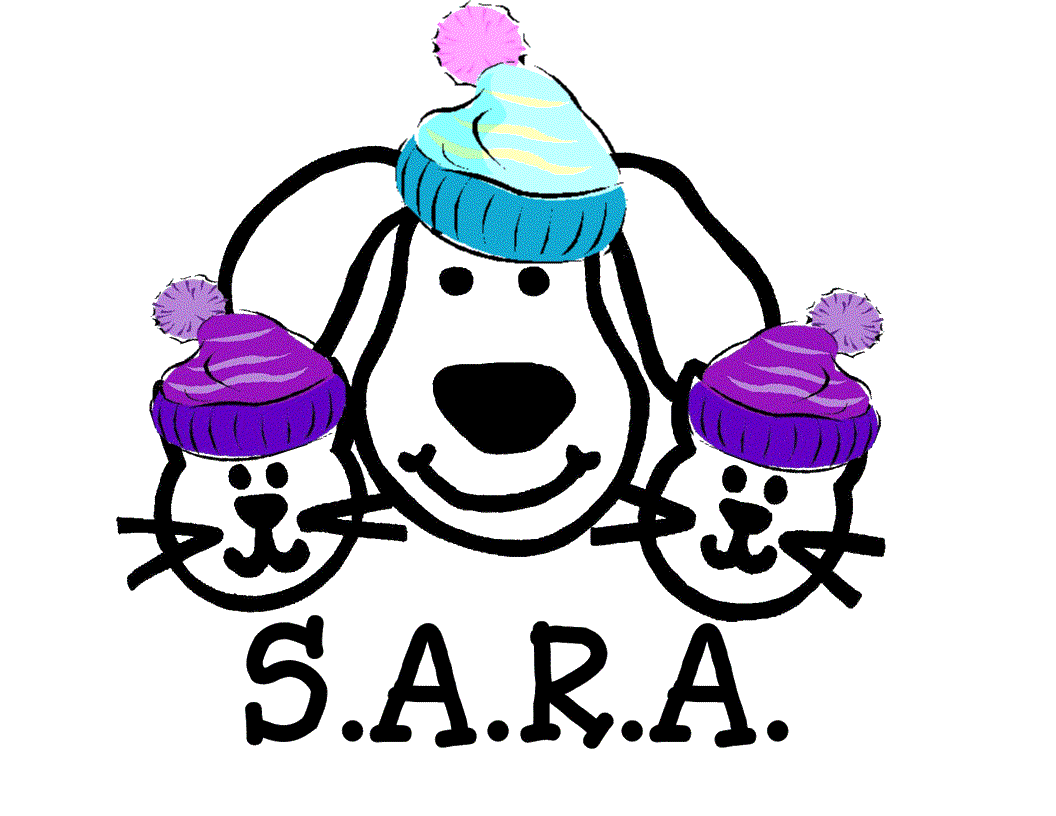 S.A.R.A.ís Treasures
Gift, Thrift, & Cat Adoption Center
Operated by:
Shelter Animal Resource Alliance
Located at:
Hours:
10am - 6pm
Everyday!
541-607-8892















Thanks to your support we have rescued 960 dogs and 900 cats from being killed/euthanized at local animal control shelters.
We have also assisted other rescue groups by sponsoring the spay/neuter of 139 cats and 23 dogs for low income families, which we estimate will save the lives of at least 1390 shelter cats and 368 shelter dogs.
Volunteer!
Are you able to dedicate 5 hours per week to help out in our thrift store?

S.A.R.A.'s Treasures Thrift and Gift Shop is our main fundraiser for our non-profit organization that rescues, assists, and advocates for shelter animals in Lane County, and we rely on our hard working volunteers to help us put every dollar raised to its best use. We are always in need of Volunteer Thrift Store Clerk/Cat Care Assistants. No retail or previous volunteer experience is necessary! Contact us at 541-607-8892 for shift details/requirements or fill out an application (below) and return it to S.A.R.A.ís Treasures.

S.A.R.A.'s Treasures
871 River Road
Eugene, OR 97404
Thank you for your interest!
Unable to help out in out thrift shop?
Check out these other ways to help S.A.R.A. save lives!