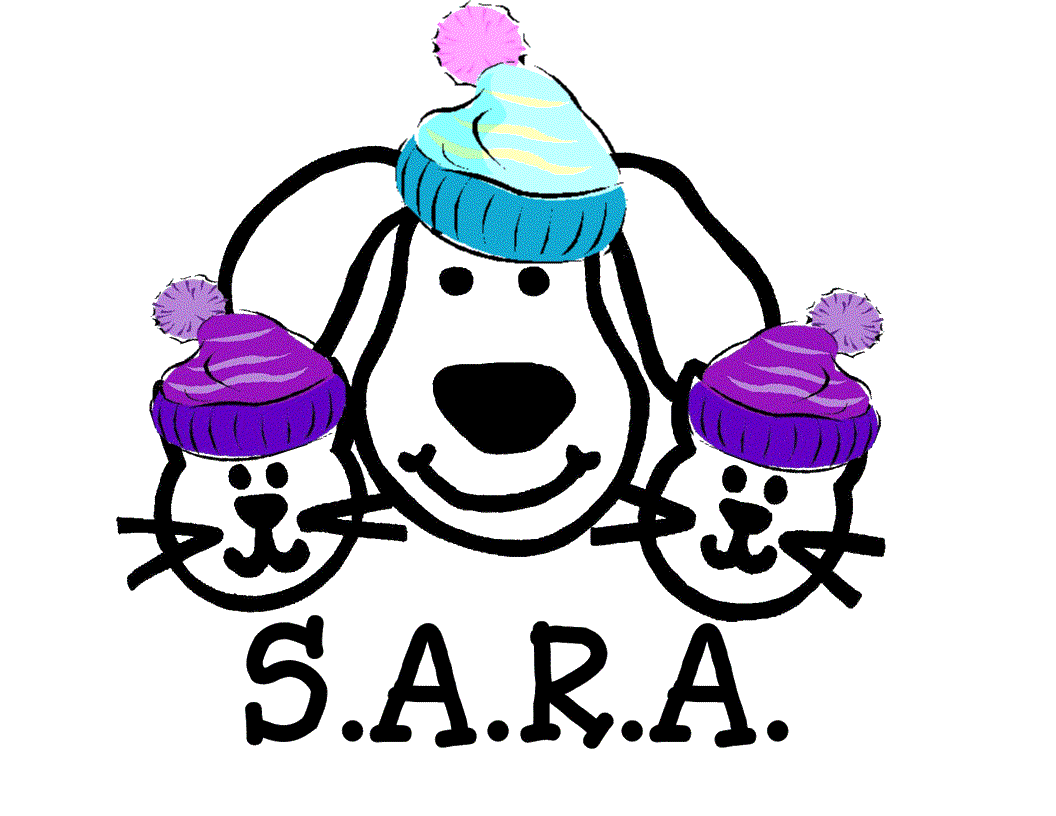 S.A.R.A.ís Treasures
Gift, Thrift, & Cat Adoption Center
Operated by:
Shelter Animal Resource Alliance
Located at:
Hours:
10am - 6pm
Everyday!
541-607-8892















Thanks to your support we have rescued 960 dogs and 900 cats from being killed/euthanized at local animal control shelters.
We have also assisted other rescue groups by sponsoring the spay/neuter of 139 cats and 23 dogs for low income families, which we estimate will save the lives of at least 1390 shelter cats and 368 shelter dogs.
Cat Rescue Program
On any given day, when you stop by S.A.R.A.'s Treasures Gift & Thrift Shop, you'll see a wide variety of beautiful kitties living here.
Most have been rescued from being killed in local animal control situations. Other cats have been returned after having been previously adopted from S.A.R.A. -S.A.R.A. has a lifetime return policy to ensure that our cats never again have to return to a shelter.
(S.A.R.A. cannot accept stray or owner released animals from the public.)
Each incoming cat or kitten is treated with tender loving care, given a basic health check, spayed/neutered, tested for common feline diseases and parasites and then vaccinated against disease. Each animal is also micro chipped, so should it ever become lost in the future and taken to an animal shelter, it will quickly be identified and returned to its people, or to S.A.R.A. Cats and kittens that are ready to be adopted live at S.A.R.A.ís Treasures with the other rescued cats where they greet S.A.R.A.'s donors and customers with love and appreciation.
It's an incredible experience to see a frightened, abandoned, sickly cat or kitten blossom into a gorgeous, healthy, sweet kitty who falls in love with a potential adopter, and happily goes off to a carefully screened, loving new home!
It's through the generous monetary donations, volunteer time, and household items by kind people like you, that we have been able to save nearly 800 cats since 2001 and find them wonderful new homes.
Please come visit these incredible kitties and let us know what you'd like to do to become a vital part of this life-saving work!