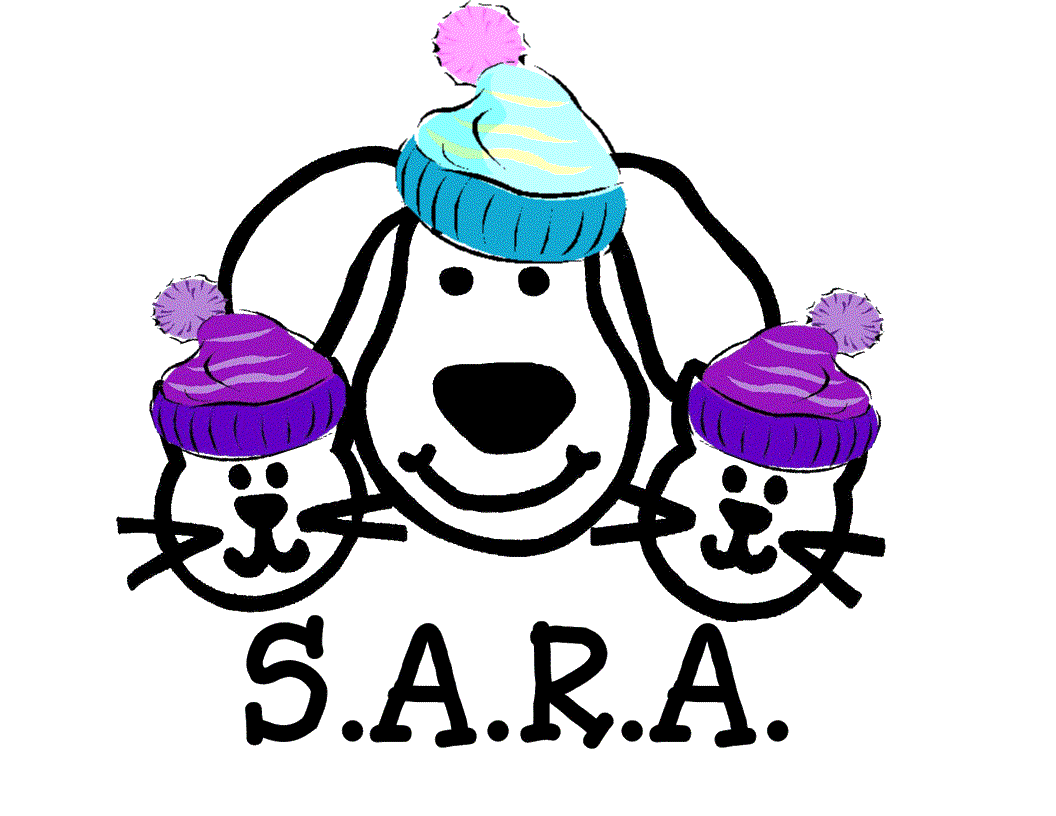 S.A.R.A.'s Treasures
Gift, Thrift, & Cat Adoption Center
Operated by:
Shelter Animal Resource Alliance
Located at:
Hours:
10am - 6pm Everyday!
541-607-8892















Thanks to your support we have rescued 960 dogs and 778 cats from being killed/euthanized at local animal control shelters.
We have also assisted other rescue groups by sponsoring the spay/neuter of 139 cats and 23 dogs for low income families, which we estimate will save the lives of at least 1390 shelter cats and 368 shelter dogs.
ADOPT:
Shelter Animal Resource Alliance (S.A.R.A.) is a nonprofit organization located in Eugene, OR that is dedicated to removing animals from shelters where they might otherwise face euthanasia. While in our care, we provide these cats and dogs with a comfortable, safe environment to live in, all necessary medical care, high-quality food and treats, and plenty of love and attention until we are able to find them their forever homes.
Each incoming animal is given a basic health check, tested for common diseases, treated for parasites, spayed/neutered, and vaccinated against disease. Each is also micro chipped, so should it ever become lost in the future and taken to an animal shelter, it will quickly be identified and returned to its family.
When they are healthy enough, cats and kittens are then placed up for adoption. Potential adopters are able to meet the cat of their dreams at S.A.R.A.'s Treasures. After an adoption application is filled out, we will schedule a brief, informative interview that will allow us to share everything we know about a particular animal with their future family. The final step is to pay an adoption fee and take home your new furry family member (along with a 'new cat pack' containing some transitional food, treats, a new cat tag and cat mat, and a certificate for a free vet visit).